Description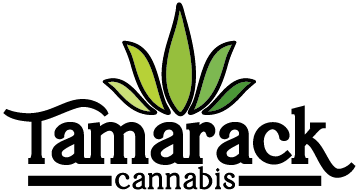 All of the rumors are true! Tamarack Cannabis is opening a second store in beautiful downtown Whitefish, Montana! Please join Tamarack Cannabis on Thursday, November 10th from 3-8pm for our Grand Opening Party.
WHERE: 235 E 1st Street (the old Pescado Blanco)
Enjoy live music by Dan Dubuque while you check out our new store and enjoy warm beverages and hand-dipped corn dogs from the Corndog House!
Tamarack Cannabis will give away $5 tickets to the Corndog House for our first 200 guests. Plus, we'll have a live pipe carving competition out of produce.
Oh my gourd! *Produce Pipe Carving Competition* We will be awarding prizes for the following categories: Most Creative Pipe Most Functional Pipe Funniest Pipe Prettiest Pipe Best Water Pipe Best Pipe with a Carb Best Pipe using multiple kinds of Produce Budtender's Choice
RULES
1. Pipes MUST be carved out of 100% produce, using contestant's own tools (BYOT)
2. Pipes MUST be carved on-site, in the presence of Tamarack Cannabis employees/judges
3. All contestants MUST sign liability waiver, releasing Tamarack Cannabis from any liability of injury on-site
4. Pipe carving begins no earlier than 3pm and continues no later than 7:30pm
5. All finished carved pipe entries must be "usable" in that they blow some kind of air through and could be considered functional
6. All contestants MUST leave their carved entry pipe at Tamarack Cannabis for final judging – contestants may pick pipes up from Tamarack Cannabis the following day (Friday, November 11th) during regular business hours, if desired
7. By entering the competition you hereby agree to the use of images and/or video of you and your pipe creation on Tamarack Cannabis social media, web or print materials, or other outlets
8. Tamarack Cannabis will supply an array of produce, but contestants are welcome to bring their own to carve as well (any produce brought by contestants must arrive un-carved)
Other helpful information: The pipe carving competition will be conducted outside. We will have fire pits/stanchion heaters, but it is recommended to dress appropriately for the weather. Of course, you are welcome to take a warm-up break inside the store, when needed. The setup will include long tables, covered with newspaper. Please bring your own tools (BYOT)! Also, feel free to bring a camp chair if you'd like to sit while you carve.
We will have free beverages and $5 tickets to The Corndog House food truck on-site.