Description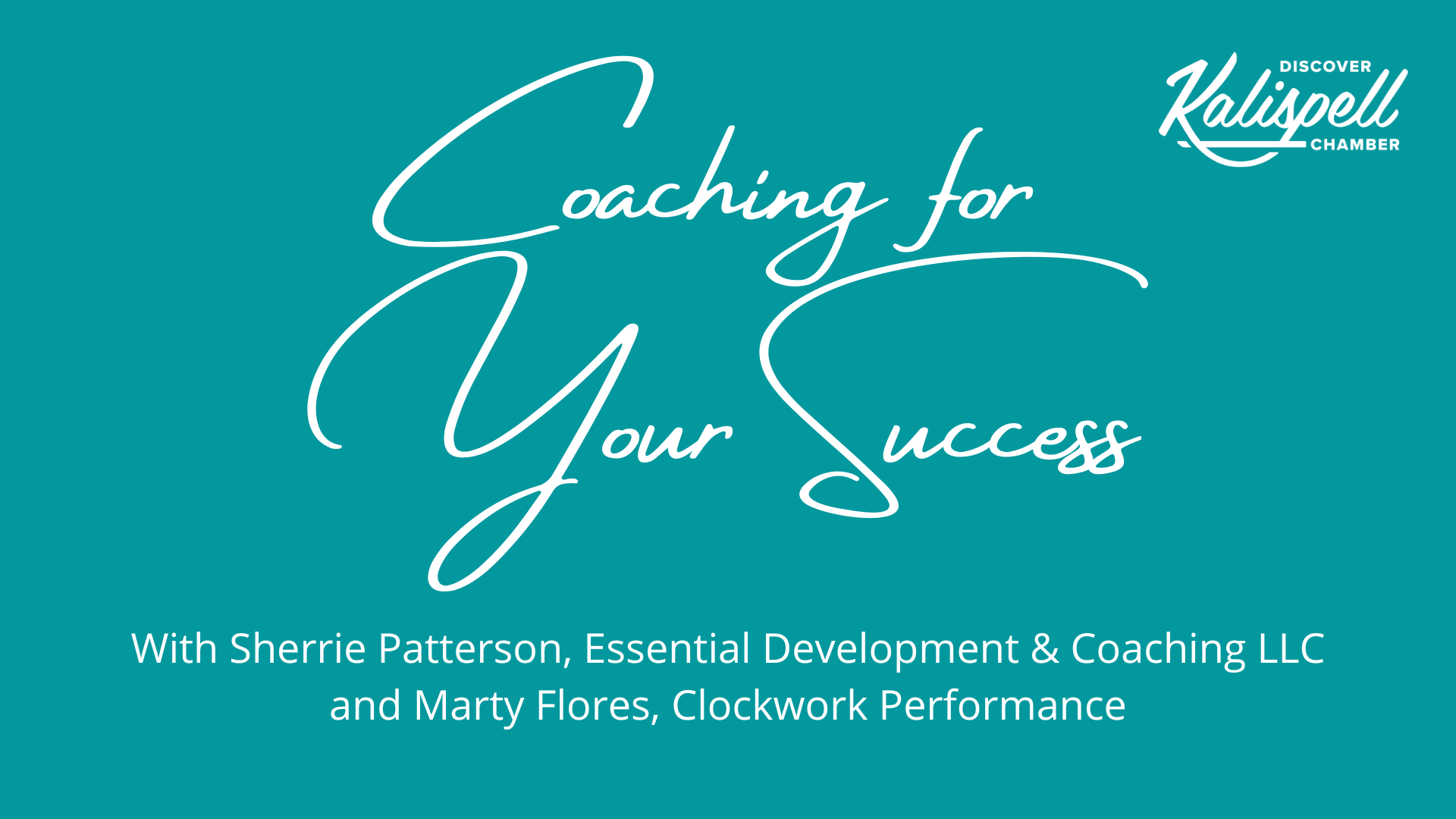 Coaching for Your Success
This Coaching for Your Success is lead by Sherrie Patterson of Essential Development & Coaching, LLC.
Leaders Edge
Leadership and management is more important now than ever before and can, at times, feel overwhelming. As we wrap up 2022 and begin planning for the new year, it is a critical time to take a look at where our leadership is and what we want. In this session, we will dive into 8 key areas that determine your impact and effectiveness. Being intentional and making small shifts can give you an advantage and support you in creating alignment with work and life.

All Coaching Sessions times:
12:00 - 1:00pm
Coaching Session dates:
November 16
December 9, December 14
Coaching for Your Success is available for Discover Kalispell Chamber members exclusively. If you would like more information on becoming a Chamber member, please let us know.