Description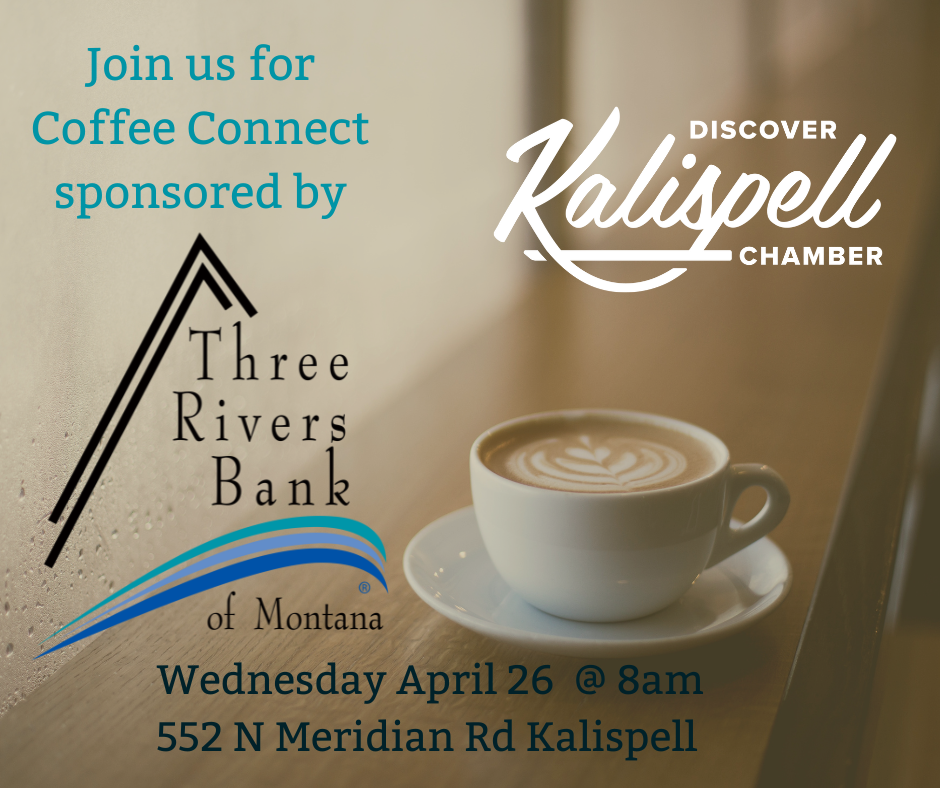 Three Rivers Bank of Montana is a place where you can still get to know your banker, get personalized attention and quick answers because they are independently owned and locally operated. Three Rivers Bank of Montana is a vital contributor of time, talent, and resources to the community we serve. They are dedicated to enhancing our shareholders' value, and committed to making our work environment enjoyable, educational, and fulfilling.
As Flathead Valley grows, so does Three Rivers Bank. Employees enjoy serving the members of our community and continue to strive to meet the financial challenges Valley residents face. The Board of Directors, the Executive Management team, and all the employees of Three Rivers Bank of Montana want to thank all who do business with us and invite those who don't to come in and see why we are the "Best Bank in the Valley!"
Join us for this month's Coffee Connect hosted by Three Rivers Bank of Montana - Meridian
Coffee Connect is Flathead Valley's premier networking and relationship-building business meeting. We grow business relationships, promote doing business locally, exchange connections, and support each other.
The program features a host, a spotlight speaker, testimonials for Chamber members and 'pass the mic' to meet each other.
Non-member guests are welcome to participate in two Coffee Connects before joining the Kalispell Chamber.
Questions? Contact Jessica Johnston at j.johnston@kalispellchamber.com or 406.758.2806.
Our amazing AMBASSADOR team will make sure we are lively, engaging, and growing Kalispell businesses.