Description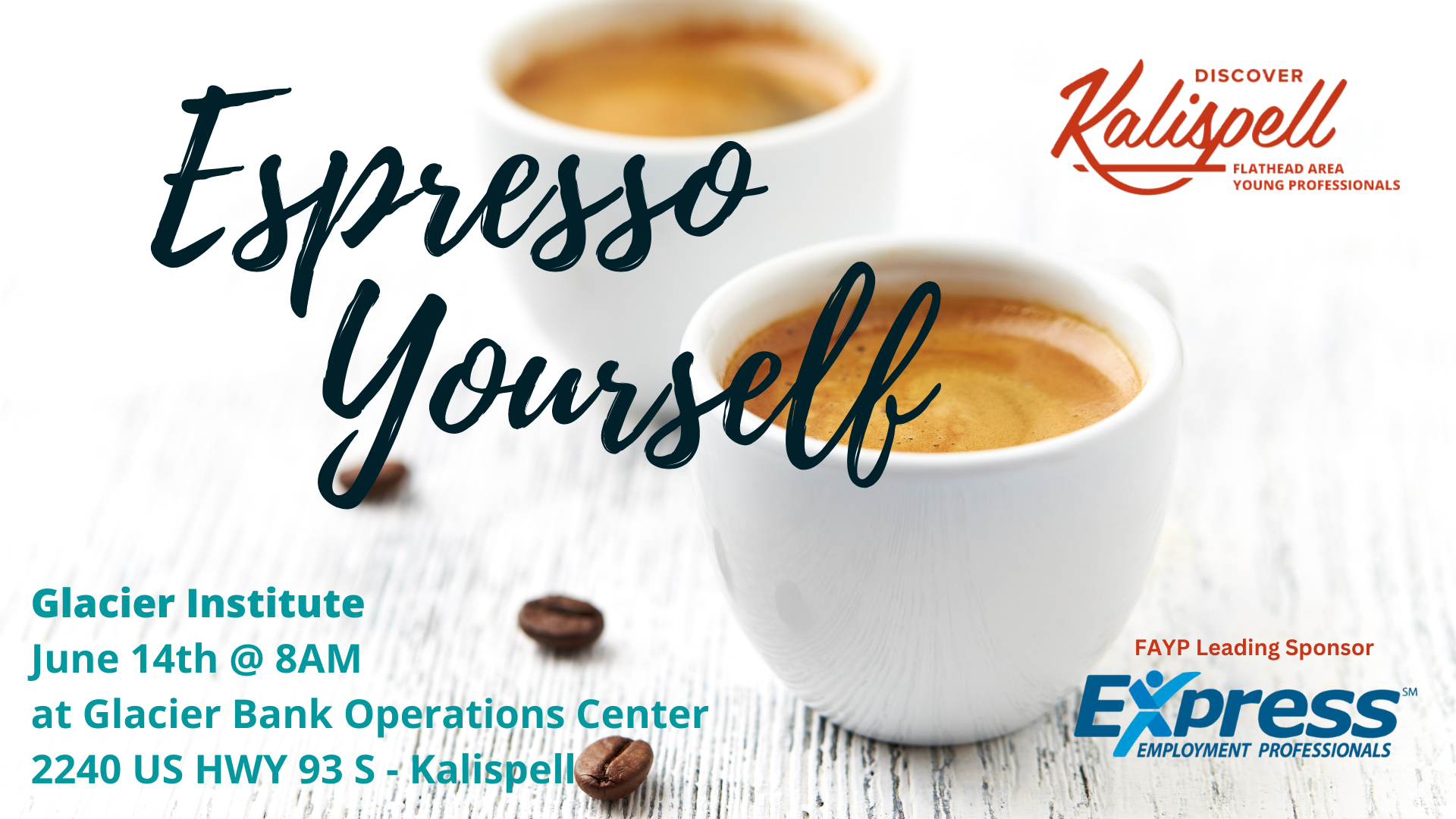 This month, Flathead Area Young Professionals brings in Glacier Institute for Espresso Yourself. Learn about what they do (yes! they totally have stuff for locals!), take away some bear safety tips (because they don't do anything without mentioning that), and Anthony will share some plans for growth for the future. If you haven't heard Anthony talk, you are in for a treat. He is great!
About Glacier Institute:
We look forward to helping you get the very most out of your visit to Glacier National Park.
With so many choices, deciding what to do in Glacier National Park and the Flathead Valley can feel daunting. You shouldn't have to worry about missing out on incredible hikes, views, and opportunities you didn't know existed. That's where we come in. The Glacier Institute provides a wide range of guided hikes, camps, and educational programs for all ages and abilities. From personalized hiking tours to kids' camps, and week-long nature courses, we promise to connect you with the natural world like never before and provide you with an experience you'll never forget.
Since 1983 we've helped thirty-five thousand people just like you to learn a new appreciation for the outdoors and experience magnificent scenery on what is sure to be the trip of a lifetime.
We believe you deserve to fall in love with the natural world and gain a little extra meaning you can carry with you throughout your life. Come join us to make the most of your Glacier National Park tours and create amazing memories to last a lifetime.
The Glacier Institute Connects You Through:
Guided Hikes & Tours
Dozens of Nature Courses
Personalized Educational Tours
Custom Group Activities
Meet Your Speaker: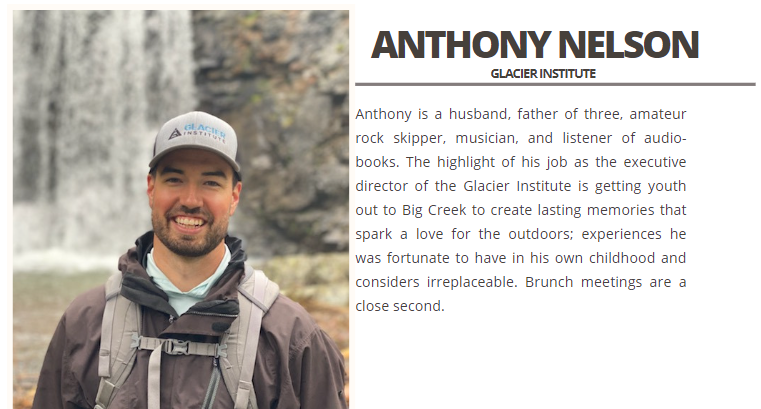 Flathead Area Young Professionals is open to all young professionals ages 21-39 and is FREE to Discover Kalispell Chamber members & their employees. Not a chamber member? No worries- you are welcome to attend FAYP events up to two times to check it out, then you join FAYP individually OR join as a Discover Kalispell Chamber member. For more information, please contact Pilar at 406-758-5054.